I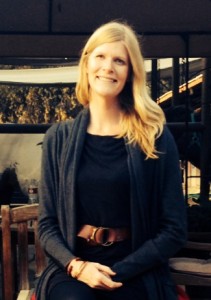 work at the intersection of social informatics (including human computer interaction and computer supported cooperative work), organization studies, and science & technology studies.  My research broadly focuses on technologically mediated change, primarily in the domains of healthcare and health promotion/environmental health.  This encompasses a number of projects:  First, I research the design and implementation of information systems and digitization of work with a focus on how information systems impact collaboration, coordination, knowledge, and power of individuals and occupational groups.  Here I take a micro-level perspective, examining how electronic health records and patient monitoring technologies shift routines and experiences of giving and receiving healthcare in the living complexity of daily life.  Second, I examine the socio-cultural and political origins of measurements and data.  I am currently conducting a multi-sited ethnography of the deployment of data science tools in healthcare organizations, where I follow the lifecycle of data–and the minute, inherently social and political work that underlies even seemingly automatized data collection–that comes to populate big data.  In both of these lines of work, I explore how ICT and measurement are used as tools to import policy and institutional values into practice, from both a critical and an instrumental perspective.
At present I am an Assistant Project Scientist in the Department of Informatics at the University of California, Irvine and work within Paul Dourish's research group as well as the Intel Science and Technology Center for Social Computing (ISTC-Social for short) with a host of excellent faculty, postdoctoral researchers, and students at UC Irvine and the four sister campuses who collaborate under the umbrella of the center.  I recently concluded a one year postdoctoral position in the User Experience Research (UXR) group at Intel Labs where I took part in research on new forms of data work and data privacy and trust in the Cultural Transformation Lab with Ken Anderson, Melissa Gregg, and Mic Bowman.  I also have the pleasure of collaborating with Melissa Mazmanian, Yunan Chen, Pernille Bjorn, Judith Gregory, and Christine Morton, as well as a host of excellent researchers and graduate students associated with the Laboratory for Ubiquitous Computing and Interaction (LUCI), the EVOKE Lab, and the Center for Organizational Research.  I received my PhD in EnvironmentalAnalysis and Design from the University of California, Irvine School of Social Ecology under the guidance of Professor Martha Feldman.
Contact Information
Email: khpine (at) gmail.com
Phone:949-232-3594
Mailing address:
6097 Bren Hall
University of California, Irvine
Irvine, CA 92697
Office Hours: I do not have regular office hours at present but am happy to make appointments to meet.  Email is the best way to reach me.